Bridal Hair Specialist
QLD Award Winning Bridal Hair Stylist
Melissa, is so passionate about creating gorgeous hairstyles for all occasions! She has won bridal awards across the Gold Coast and QLD for her incredible talent and for her amazing customer service! She has a bright, bubbly and genuine character who brings experience, professionalism and expertise to create a fun, relaxed experience for everyone. Born and bred on the Gold Coast, Australia, Melissa is constantly in high demand, styling hair for weddings, and many special events throughout the year.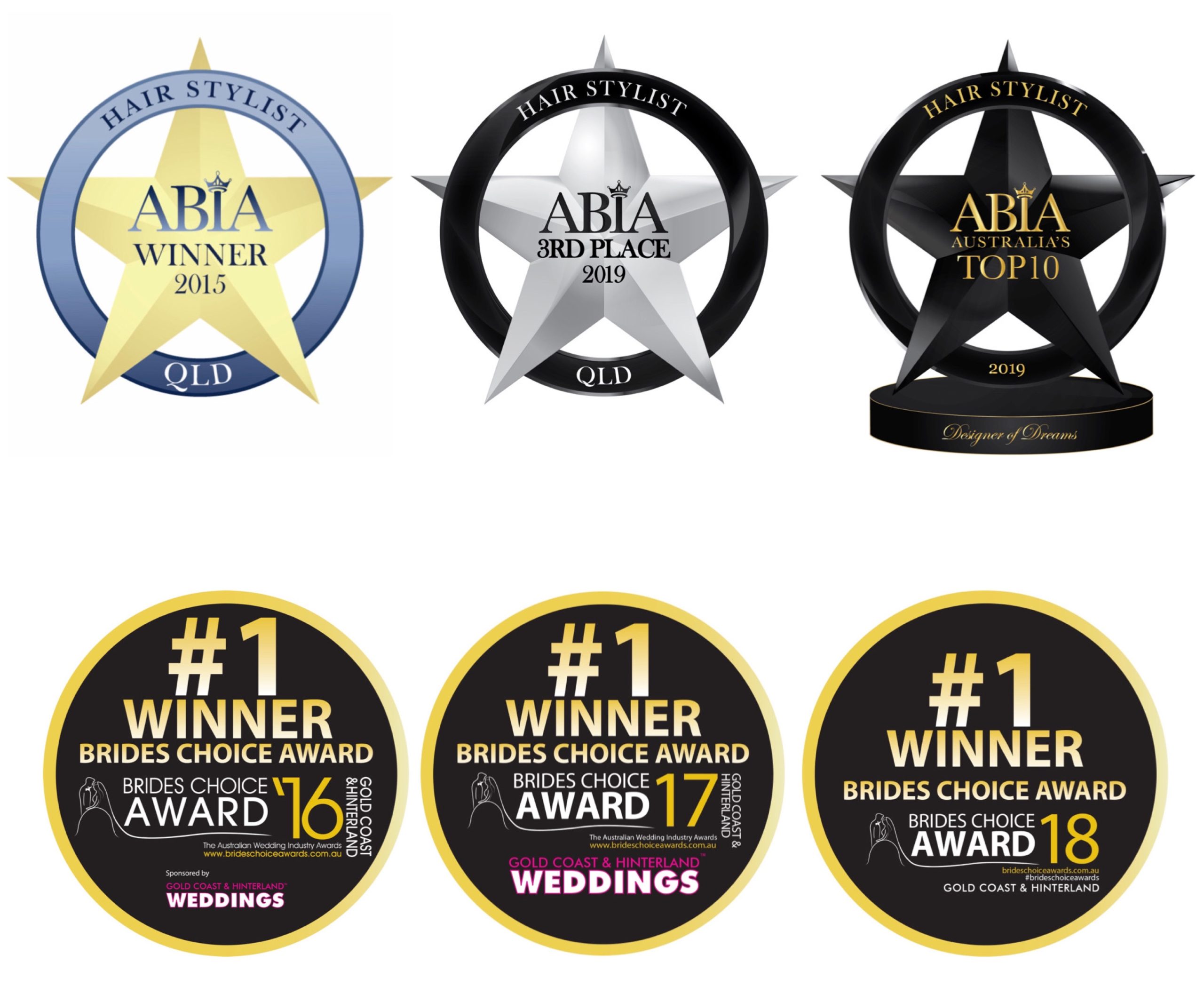 "I LOVE creating stunning hairstyles to make my brides feel confident and beautiful! I love watching their faces light up when they look in the mirror!"
Curly Hair Stylist
Melissa is also known for enhancing natural curls! She is a "Curly Hair Stylist' who loves working with curly hair and showing her clients how to embrace their natural curls and texture!
She has been trained with Curl Professionals around the globe, learning all the latest curly cutting techniques and the best ways how to treat and look after curly hair using beautiful organic products! Melissa has embraced her curls all her life, she has many curl tips and techniques that she loves to share with her clients! She performs special dry curly cuts, hydration, curl styling and educates her clients how to look after their curls!
"I absolutely love coaching and showing my curly clients how to embrace their curls and helping them on their curl journey!"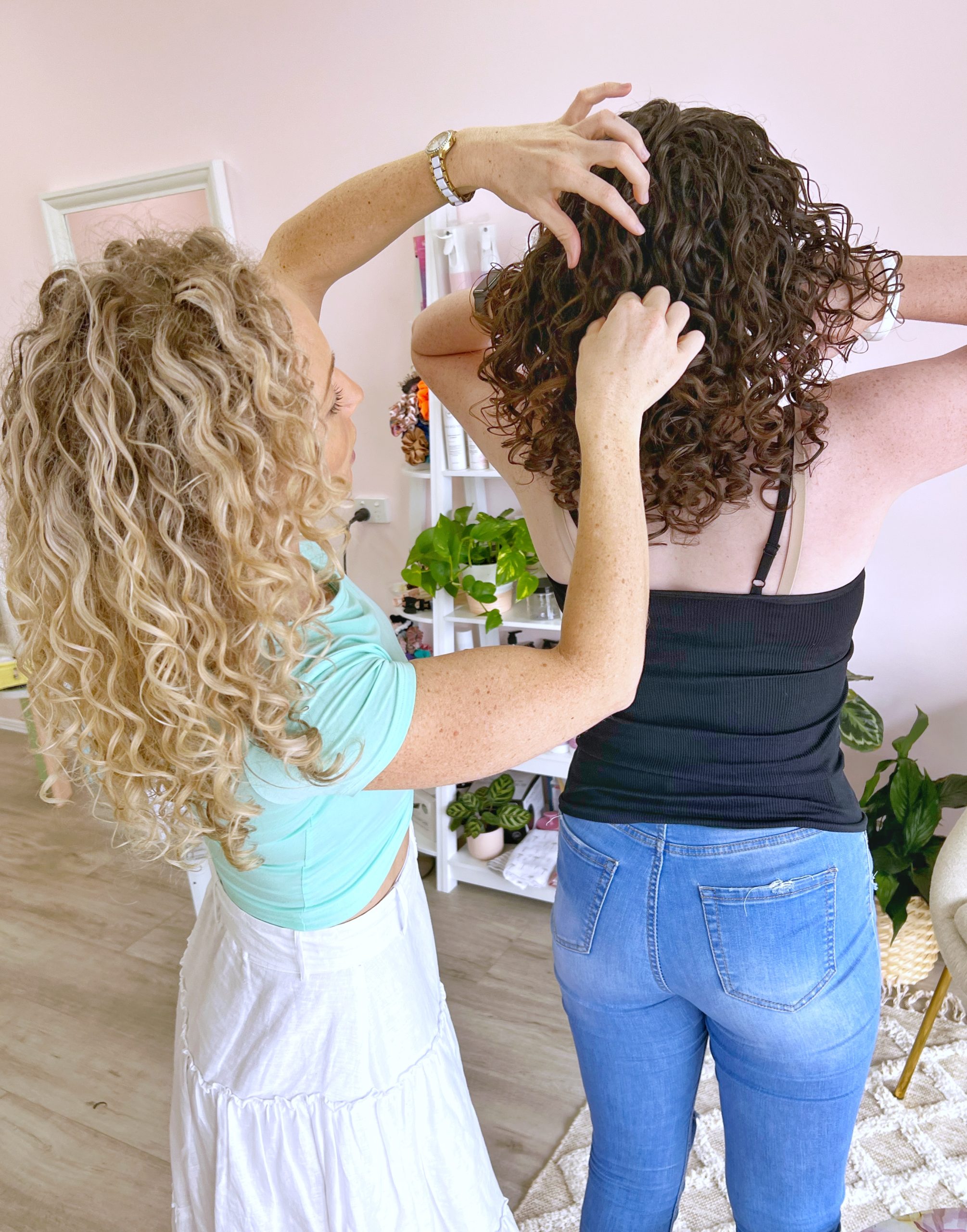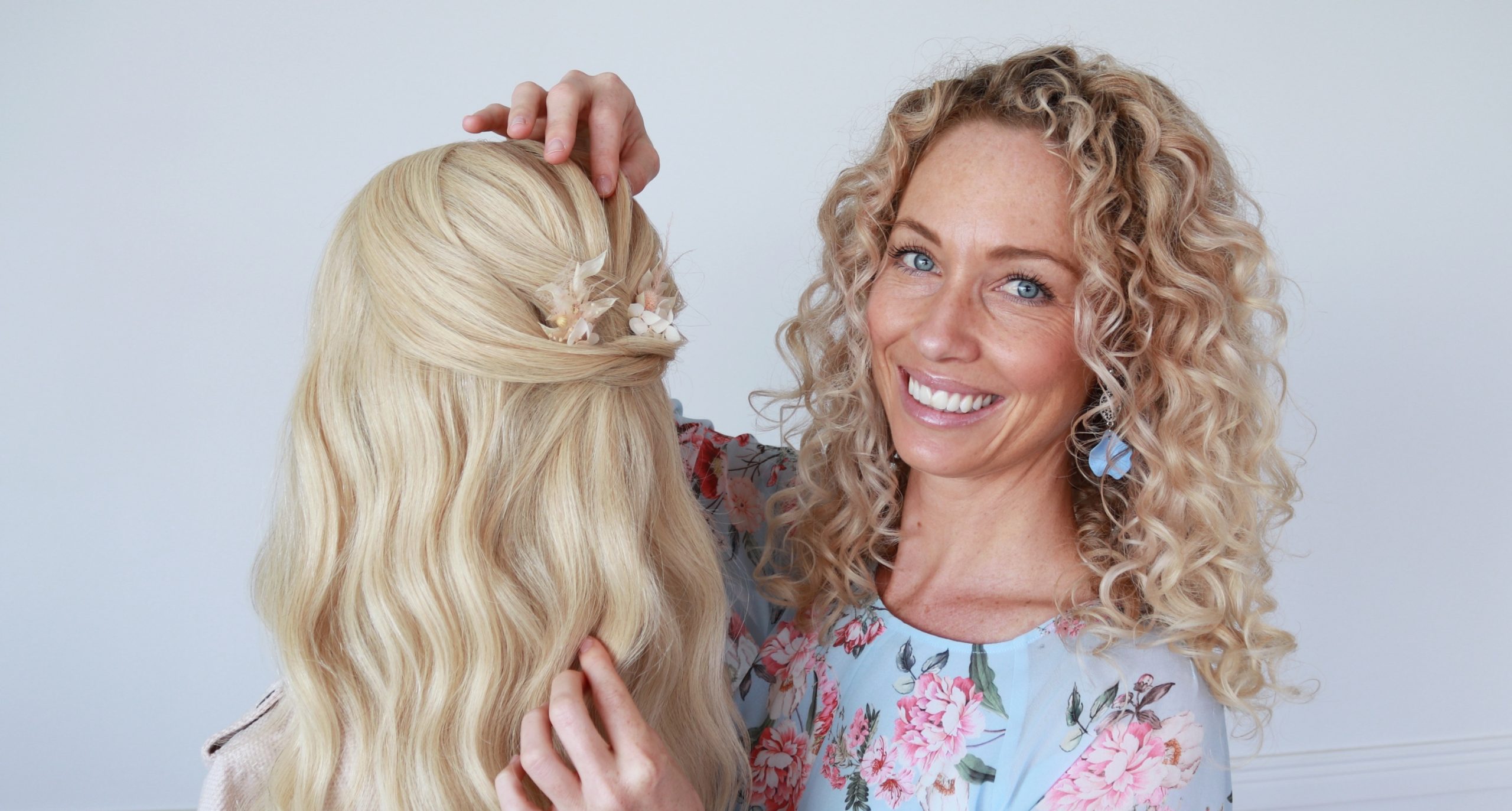 Hair Educator
Over the last 6 years Melissa has loved educating and inspiring students across Australia, with her very popular 'hands on hairstyling workshops!' She is a Hair Educator for My Norris stores, travelling to many different locations teaching different classes to suit all levels! With over 23 years of knowledge and skills, she is well known for creating a variety of beautiful boho hairstyles, smooth textured upstyles, glam waves, braids as well as her easy to follow hair tutorials! Melissa enjoys sharing her knowledge and motivating others. She also offers salon education and private 1:1 classes! If you are seeking more confidence, new skills, or inspiration to take you to the next level, then her Education and workshops are just for you!
"I am so passionate about helping my students improve their hairstyling skills and I just love sharing my knowledge and inspiring stylists to achieve their dreams and goals!"