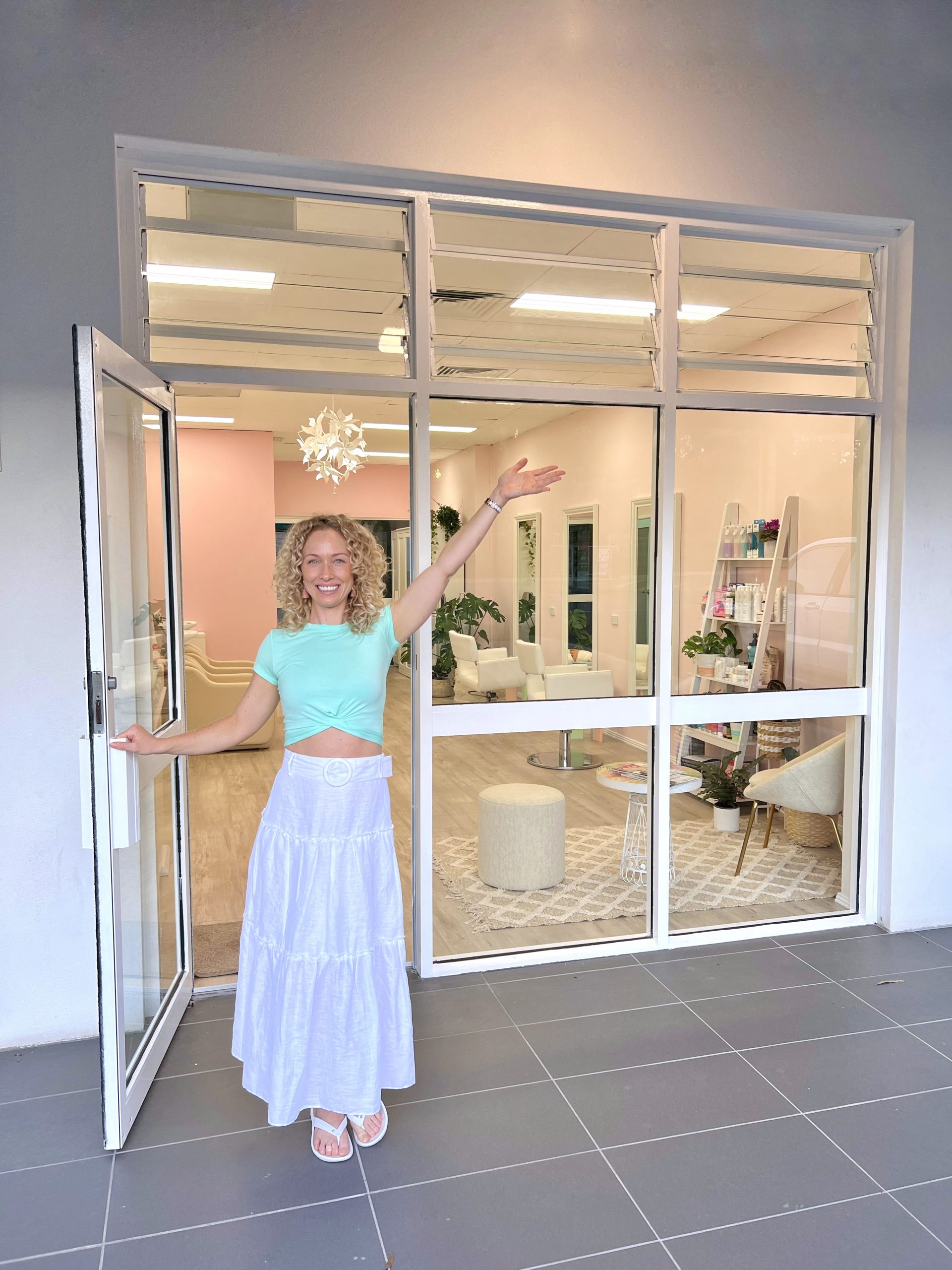 Welcome to our CURLY HAIR SALON located in the heart of Southport on the Gold Coast.
Located in Southport Park Village – 9/175 Ferry Road Southport.
A place for curlies to come, learn and embrace their curls! A beautiful, bright & breezy place to relax, feel balanced & rejuvenated! Curly Hairstylist Melissa will not only nurture your curls and give them love and care that they need but also show you how best to look after your curls at home! She will help you on your curl journey and share with you the right products and techniques that will suit you and your hair to help you love your curls and YOU!
Melissa Specialises in Dry Curly Cuts, Curl Hydration, Curl Styling & Educating. Working alongside Melissa, is partner Laszlo who enjoys witnessing curl transformations! He loves rejuvenating curls and sharing lots of knowledge with clients not only about how to have healthy curls but how to be healthy from the insde out. His speciality is scalp, neck and shoulder massages. Together they will show you how to love your curls!
Melissa also specialises in a variety of bridal hairstyles including naturally Curly hair, whatever the occasion she will bring excitement and magic to your special day!
Melissa and Tamika work together providing hair and makeup services for all special occasions including school formals and weddings! Tamika will make you feel so relaxed while she creates your desired hairstyle and makeup look. She is such a talented hair & makeup artist that will make sure that you will be looking and feeling absolutely beautiful for your special event!
Laszlo, Melissa's Partner, also provides his holistic massage therapies in his relaxing treatment room located in the salon. Laszlo is passionate about caring for and treating his clients. He relies on his strong experience and intuition to address pain or injury and facilitate healing. Laszlo integrates many different modalities in his treatments to assist in regaining the physical and energy balances of the body. He is a very energetic, fun individual with a grounding, peaceful energy!
'We welcome you to our friendly space, to relax, rebalance, and to feel beautiful from the inside out!'
— Melissa, Laszlo & Tamika