Beautiful words from my clients, brides and students!
Thank you so much for all your love and feedback!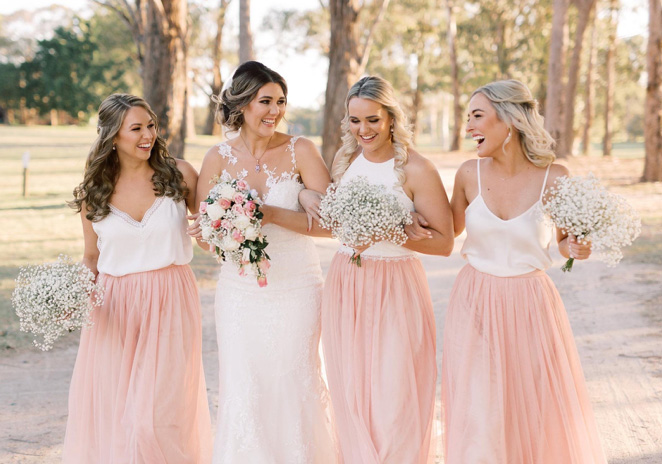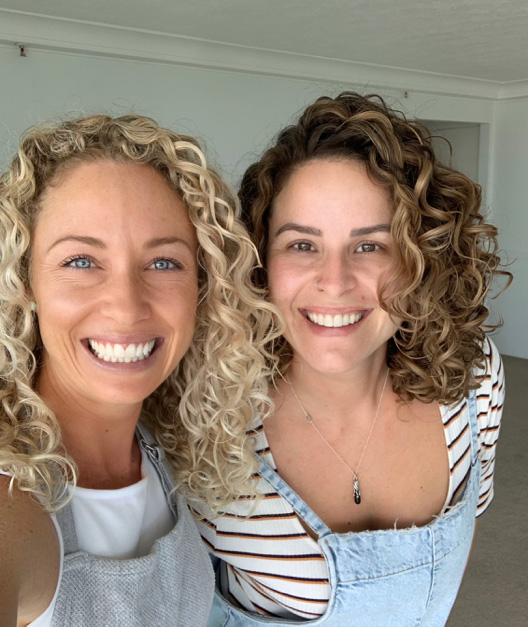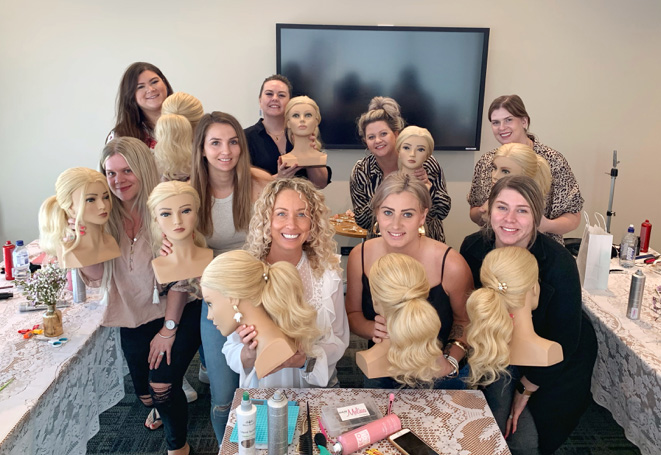 Melissa is ABSOLUTELY amazing! she is not only unbelievably talented, but she is also the most beautiful person! our trial was amazing so I knew I was in good hands but on the actual day it was absolutely flawless! She captured exactly what I was looking for and I wouldn't recommend anyone else to look after you on your special day! Thank you so so much Melissa you did such an incredible job; I cannot thank you enough!! xx
I absolutely loved having Melissa as a part of my wedding day recently! I adored her from the second I met her for my trial and her vibrance and heart-warming spirit just made me glow. She is incredibly talented at what she does and not only does she allow you to feel amazing with her knowing exactly what style will suit what personality and look, but she also makes you feel very special as a person. I am lucky enough to now call her my friend and felt honoured to have her beside myself and the girls as well as the mothers. Such a magical day and starting it with such a beautiful smile and aura from Melissa made it truly worthwhile! I felt Like a princess! I cannot wait to travel again just to be able to have that experience all over! Thank you so much Melissa from the bottom of my heart! You are amazing!
Katanya
Melissa, wow you are soooo amazing and I feel so grateful that I was able to have you do mine and my bridal party's hair on my wedding day! You are so creative and can work with any type of hair! I absolutely loved my wedding hair! It was just as I had imagined and I received so many compliments! My bridal party of 9 all looked stunning as well thanks to you! Not only are you an amazing hair stylist but you are such a down to earth, bubbly and kind person. You bring a smile to everyone who meets you, and you made my wedding day so much fun! Thank you again for everything you have done for me!
Toni Pepper
If you're looking for a wedding hair dresser – look no further! Melissa is THE BEST without a doubt. I was a very fussy bride with my suppliers and Melissa was the most professional, lovely lady I came across. I had an extravagant up style for my look and she absolutely nailed it. I also had two trials. On the day Melissa brought such a calming, positive vibe, she even went the extra mile to help my very nervous mother get dressed. Seriously the best!
Stacey
Melissa recently did my bridal hair for my wedding and styled all my bridesmaids as well. Melissa did an amazing job of taming my crazy curls and I loved how elegant and beautiful my hair looked. It stayed all night long! Melissa has an amazing vibe and was so lovely to chat to on the day. Would highly recommend!
Heather xx
Melissa did the hair for my Wedding for myself, my Mum & my 3 Bridesmaids. All styles were different and she nailed each one! Couldn't be happier with the job that she did, she really is just incredible at what she does!! She is also one of the nicest people I have ever met, so bubbly!! She really went above & beyond and I would recommend her to everyone!
Mel from Hair I Come is one of a kind! Extremely professional but very fun, passionate and enthusiastic to spend your pre-wedding day with. She transformed my hair – helping me come up with a style that covered my ears but showed off my dress! She also made my bridesmaids dreams come true with their visions of braids and curls. We all absolutely loved our hair! So incredibly talented! Highly recommend xo
Kylie xx
Melissa was honestly absolutely amazing! She was beyond accommodating before, during and after our big day, was so easy going and even got in on the fun while we were getting ready! She made our experience an absolute breeze and we can't express our appreciation and thank her enough! Melissa arrived at 4:45 to start one of 9 girls, so it was a massive day for her! Yet she was still so humble, bubbly and easy going! We all felt so beautiful and I especially felt beyond amazing! So thank you so, so much for being so amazing on our wedding day! We can't recommend Melissa enough!
Melissa is an amazing, bubbly, vibrant person and amazing hair stylist. She did an absolutely amazing job on my hair for my wedding, my 2 bridesmaids, my mother, aunty and my 2 flower girls. Nothing was too hard and I couldn't have dreamt of a better result. My whole bridal party were receiving compliments all night. Melissa was also so great with my 9yo and 3yo flower girls, they looked absolute gorgeous!!!
Planning our wedding from Perth had its challenges but Melissa's efficiency and communication was amazing. I did not have any concerns right from the start.
Melissa is very professional, friendly and so talented at hair. I had a destination wedding and Melissa was extremely friendly and accommodating leading up to the big day answering any of my enquiries.
On the day, Melissa attended the motel with the friendliest personality and positive energy which instantly made me feel comfortable and got me excited for the big day ahead! Melissa created the most beautiful hair styles for my myself, mother, bridesmaids and flower girl and numerous guests have commented on how beautiful they were. In addition, we all can't stop saying how nice and friendly Melissa was which I think is important and contributes to a positive experience of getting married. I would highly recommend Melissa to be a hair stylist for a wedding, excellent service, talented and extremely friendly! Thanks Melissa!
I am so thankful we had Mel to style our hair for my wedding! Her work is honestly stunning and her gorgeous and bubbly personality brings such a bright energy to the morning. Mel whizzed through 4 bridesmaids with very different hair and bride styling all while never losing her smile. Everyone in the room watched in awe as she masterfully created each look. At the last minute I switched to glam waves and I was absolutely blown away with the final result. I have honestly never felt so beautiful!
Mel was absolutely amazing!! Made getting ready on the day so relaxed and special!! Even stayed to help sew my hoop for my dress which broke on the day lol and helped the girls get into their bridesmaid dresses, was an absolute champion on the day and went well above what she had to do, really just felt like she was part of the family! I couldn't have imagined having anyone else and definitely wouldn't have gone as smoothly if she wasn't there!
Melissa, thank you so much for being a part of my big day. The hairstyles you created on myself, bridesmaids and mothers was breath taking. Every style looked amazing and I am so glad I found you. I highly recommend Melissa her work is amazing and she is such a beautiful person to share the morning getting ready with. Thank you from the bottom of my heart xxx
Wow. I had the most amazing morning with Melissa. Felt like I'd known her forever. She taught me so much about my hair and I am finally ready to embrace my curls! I really cannot recommend her highly enough. She is my hair guru. My hair looks and feels so much healthier already.
I had the best experience!! Melissa and Laszlo were welcoming and they provided the best service. My hair has never felt healthier and defined then after my Wash and Go! My hair is finally looking fabulous and it has boosted my confidence. I would totally recommend for all who have any curl type to book an appointment with Melissa and Laszlo!
This is THE BEST hair salon/hair dresser for anyone with curly hair! Melissa is amazing! She transformed my frizzy waves into beautiful hydrated curls/ringlets and showed and explained to me everything she did and taught me how to get the same results at home…which because of her amazing hair cutting skills and styling is not hard now at all, so everyday is now "A GREAT HAIR DAY"!! Anyone with curly hair needs to see Melissa; she is the best curly hairdresser ever and such a lovely, kind, sweet, passionate and bubbly lady, she makes my hair appointment joy!
Wonderful cut and education. Learnt so much about caring for and getting the best out of my curls. Melissa is a lovely and bubbly friendly professional who knows her stuff. Loved the entire experience. Thank you so much Melissa!
Melissa is INCREDIBLE! An absolute wizard at curly hair! My curl transformation was more than I could ever hope for. She also had great communication to achieve the result I wanted and taught me everything I needed to know to continue my hair journey. A beautiful lady with a infectious energy that makes you laugh so much! Could not recommend her enough, if you have curly hair this is a must have!
Mel thank you !!! Your work is just absolutely stunning!! I left feeling like a goddess . I have never had anyone make my curls look just so fabulous. Not to mention I left having had a great ab workout from laughing so much. Thank you for sharing your tips and tricks on how to keep my curls looking great I definitely feel like I walked away with the whole package you are just awesome!! Can't wait for my next appointment!
My curl transformation with Melissa was an incredible experience! She was able to give me the bounciest and well-defined curls (after a years of straightening) and taught me so much about washing, styling and maintaining my curls going forward. I had been following the curly girl method for about 5 months but was feeling a bit overwhelmed by it all, and Melissa was able to give me really great pointers and hands-on tutorials about which CGM techniques and products best suited my hair and lifestyle. She was also super friendly, great to chat with, and didn't put any pressure on me at all to purchase any particular products. I highly recommend Melissa to anyone following the curly girl method that needs a bit of help!
Calling all curly girls on the Gold Coast! Please look no further, Melissa completely transformed my hair and was able to teach me so much about how to look after my curls I was an hour late to my appointment and she was so understanding and still took her time, did not rush the appointment at all and walked me through every single step and made sure to continuously ask me if I had any questions! She is so knowledgeable and taught me so much about my own hair and recommended a heap of products that would work for me. She has 100% given me the best haircut I've ever had and I cannot recommend her enough! I am so so happy with the results and feel so confident with my new hair, thank you so much Mel, so happy that I was able to find you!
Today I was lucky enough to have a curly session with Mel and WOW… I was left speechless!!
Let me start by saying Mel is one of the most beautiful lady I have ever met, also with the most beautiful hair I have ever seen.
She has so much knowledge when it comes to curly hair and knew how to answer all my questions.
She took the time to explain everything she was doing step by step and explain why it's so important.
I have always struggled with knowing what products to use and how to use them, but today Mel taught me showed me how to apply each product to my hair to get the best results. I feel so confident after today that now I will be able to get my curls looking beautiful, fresh and bouncy every day.
I just want say once again, thank you so much Mel! I couldn't have achieved these gorgeous curls without your help. I am so great full that I was able to meet you and have to opportunity for you to teach me about my curls!
Curly/wavy girls, I cannot recommend a curl cut, hydration and rejuvenation session with Melissa enough! She is incredibly passionate and knowledgeable about everything to do with curly hair, and the session is so educational and hands on. I absolutely loved the end result, and the fact that I could walk away with suite of tips and tricks on how I can recreate the look myself.
I can't put in to words how thankful I am that Mel came into my curls life! She is a wealth of knowledge, who isn't afraid to share her secrets so you can create amazing hair at home. Hands down the best curly hairdresser, thank you so much Mel!
I have never left a hairdresser truly satisfied in the past even those labelled as curly hairdressers, I've even cried at the hairdresser at how upset I was with my hair! I decided to invest in my hair and go to someone with a great curly portfolio. Melissa is just the loveliest and beautiful lady, she felt like a friend even though I'd never met her before and made me feel so comfortable. I had a pretty good idea of how to look after my hair but I learnt new techniques to better my curls. I told Melissa that I didn't want to lose any length but reduce the bulk in my hair, she did exactly what I asked and my curls bounced up even more. She taught me how to properly hydrate, style and diffuse my curls with a hands on approach where I got to have a try too. The education session I had with Melissa was 100% worth it and I would recommend it to anyone with curly hair. Your hair is an investment! Go and see someone who has curly hair themselves and clearly knows what they are doing!
I had an amazing session with Mel not long ago. Her cut was fantastic and gave me more lift and volume than I've ever seen. She brought life back to my curls! The tutorial was great and I picked up so many tips for how to apply product, how much to use, and how to style of course. I'd recommend Melissa to any curl girl!
WOW!!! That was best haircut and education session I've ever had about my hair! I learnt so much from Melissa and am so grateful she passed on heaps of knowledge and coached me through how to do it myself at home! Couldn't recommend her enough!
I had a curly hair cut with Mel last week and I'm absolutely thrilled with it. My curls are popping! She took great care and time explaining what I needed to do with washing, styling, diffusing, use of products and gave me an incredible cut. She is a joy to be around – such a bubbly happy fun person with a beautiful energy.
Absolutely amazing experience with Melissa, she is one talented and beautiful lady! The class was super fun, creative and knowledgeable for beginners and experienced. We had an absolute ball creating new and modern styles. 5/5
Absolutely loved Melissa's hairstyling workshops! She is a hair wizard!!! Her knowledge for hairstyles is absolutely amazing and she blew me away with how easy it was to break the styles down in such a simple way. I cannot recommend doing Mel's workshops enough, whether you're a beginner or a Pro, you'll be sure to pick up new tips and tricks! Thank you again Mel, I look forward to doing your next workshops in the future!
Melissa is amazing & I can't recommend her enough! I am very fortunate to have found Melissa not long after I moved to the Gold Coast. She is very talented at hair & teaching hair styling is so enjoyable & informative. I have become really confident with my hair styling since doing Melissa's courses & I can't thank her enough!!! xx She is such a bright, bubbly & beautiful person! If you're a bride-to-be or needing to learn hair styling then Melissa is your woman! Thank you Melissa!
Absolutely loved Melissa's hair styling classes! She is a fantastic teacher, full of energy and eager to share her amazing skills. Will definitely be looking at doing more education with Melissa!
Melissa is an Amazing Teacher; I feel very Grateful to have attended two of Hair I comes Boho styling courses. My styling has improved so much since attending these classes. I'm very excited to continue to Learn and Grow. Very fun learning Day Highly recommend these styling courses.
I'm a makeup artist and wanted to improve my hairstyling skill to offer my clients a better deal. So I decided to book the Boho Braids workshop with Melissa after following and admiring her work for years! And honestly it's been the best decision. Very affordable prices and in return I gained so much confidence, learned so many tips and tricks, plus a goodie bag with a full size product!!! This workshop made my hairstyling and braiding look so much more beautiful and polished! Melissa is an amazing teacher, so talented and easy going. I'm looking forward to doing all her workshops.
Wow! I joined a masterclass at Hair I Come and I absolutely loved the workshop! I am a professional makeup artist and hairstylist in the wedding industry and I have learned so many new tricks and skills, just amazing! Melissa brings such a beautiful energy and positive vibe to the masterclass, which makes you feel so relaxed, welcome and it creates a great learning environment. I highly recommend her masterclasses, I am looking forward to the next one Melissa, I can't wait!
Melissa is the most amazing teacher, she is so nurturing, encouraging and passionate about hair!
I was a complete beginner! I have never done anyone's hair before in my life and I was completely blown away with what I was able to create with Melissa's guidance. There were people of all levels in the class and we all able to improve as Melissa was able to give everyone specific feedback on areas they needed help with as well as tips and tricks that everyone benefited from. Her demonstrations were very clear and thorough making it a breeze when it came time for us to give it ago on our mannequins. I would 11/10 recommend her courses I have already done two and will definitely be doing more in the future!
Amazing hair courses weather you're a hairdresser and want to further your skills or a mum that wants to learn for your daughter. Melissa's classes are designed for all skill levels with lots of classes to choose from. She really breaks things down to show you step by step how to create beautiful on trend styles and other techniques to incorporate in everyday hair. I got so much out of the 2 day work shop. I will definitely be back for more courses in the future.
Absolutely loved Melissa's Upstyling Workshop! I learnt so much! She was very helpful and has made me feel more confident within my hair styling! Her personality lights up the room and I think everyone was feeling so good about the styles we created!